last update: Februar 7th, 2017
You have selected the Englisch section of my homepage. Hi, this is DL4PY. My name is TOM and my hobby is amateur radio. I'm interested in communications, technics and talking to people all over the world via the shortwave radio. I'm operating the Clubstation DF0COC, too and my DOK is K45. I'm living in Cochem in the Moselle valley. It's a small town and the population is about 6000. There are many old castle ruins in the valley, the wine is great and a lot of tourists are visiting the county for wine tasting, water sports, camping, hiking and visiting the other tourist attractions like the old roman capitol Augusta Treverorum, TRIER, with it's 2000 years old monuments. You can take a ride to Ruedesheim, the Loreley rock and the nearby Rhine valley as well. I like DX-ing, I collect old transistor radios and old morse keys. Look on the German section of my homepage for the TELEGRAPH KEY MUSEUM somewhere in the middle of the sitemap. There are a lot of old Morse keys from all other the world in my collection, even many bugs from the USA, MOSELTAL shows some pictures from the Moselle valley, BURGEN shows some old castles, QTH shows some pictures from my hometown Cochem. HAVE FUN !!!


My major modes are SSB and RTTY, even sometimes CW. I participate in many contests, I collect QSL-cards as well and in summertime I make portable operations on UHF / VHF from a hillside with an elevation of 1300 feet. Station setup:
YAESU FT-1000 MK V, with Inrad-Roofing Filter and others
YAESU VL-1000, solid state amplifier, up to 1.2 KW output
TELEREADER CWR-685E in CW
West Mountain Radio RIGBLASTER PRO interface in RTTY-FSK
HEIL HEADSET PRO-SET PLUS
GRUNDIG footswitch for contesting
FRITZEL GPA 30 Vertical 10-15-20 m, groundplane
FRITZEL FB-33 3 element beam for 10-15-20 m
FRITZEL W3-2000 diploe for 40-80 meters, 15 feet up
HUMMEL aluminium tower, 30 feet
DAVIS VANTAGE Pro 2 for APRS WX data
WEATHER DISPLAY for the APRS data files


73 de DL4PY


and here are some pictures ...........

you are visitor numer:



CQ CONTEST CQ CONTEST DL4PY CQ CONTEST ...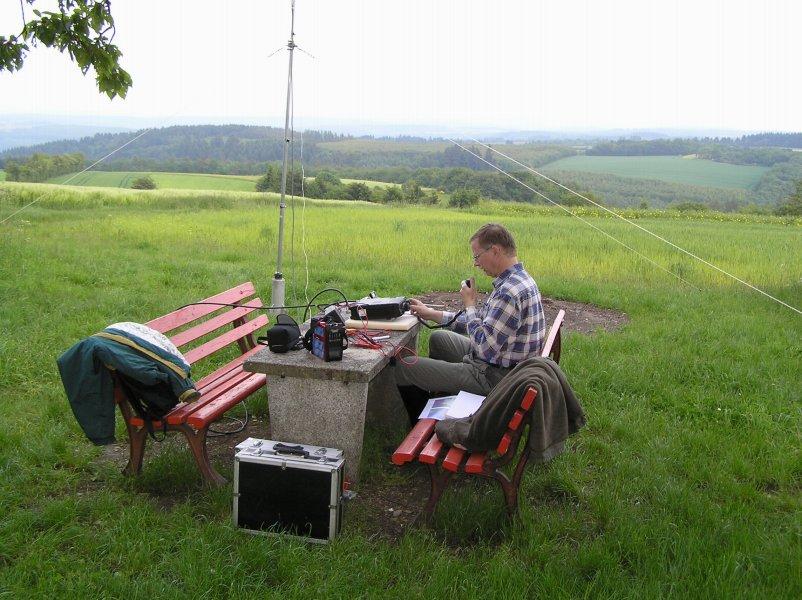 portable on 70 centimeters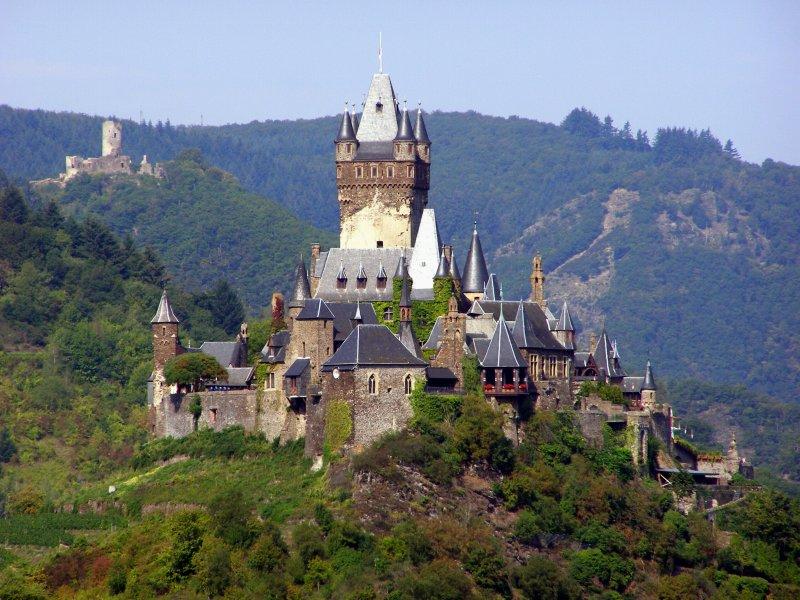 Cochem castle and Winneburg castle ruin in the background, it's on my QSL, too.


there are several floddings during wintertime, this picture shows the worsest one, the flood of the century from 1993.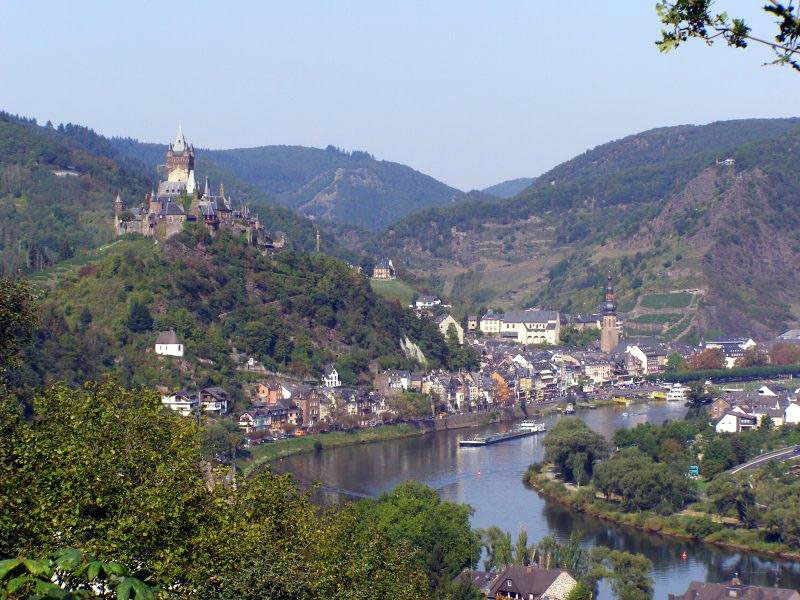 the normal view at Cochem
and some morse keys:

England, brass key, GPO pattern single current, 1880, number 264 on the label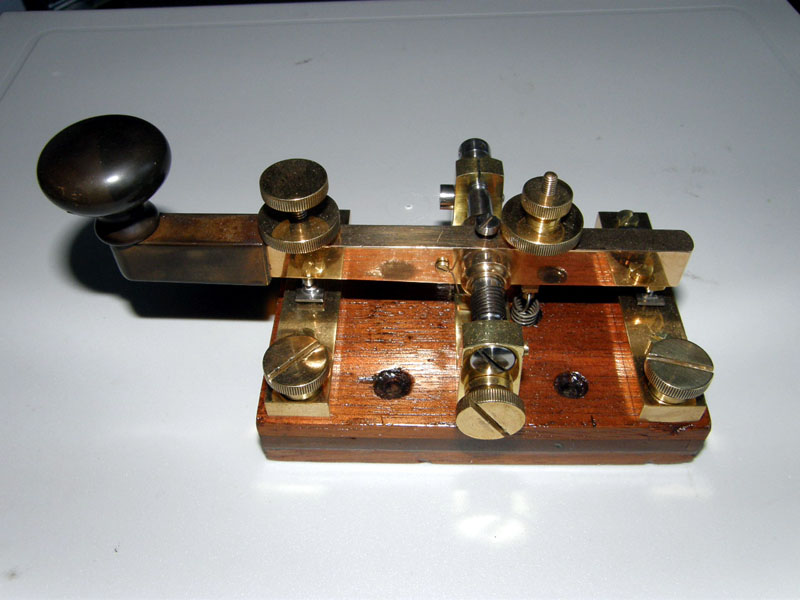 Germany, brass key, Prussia, 1880, no hallmarks, but same modell as Siemens, Gurlt and others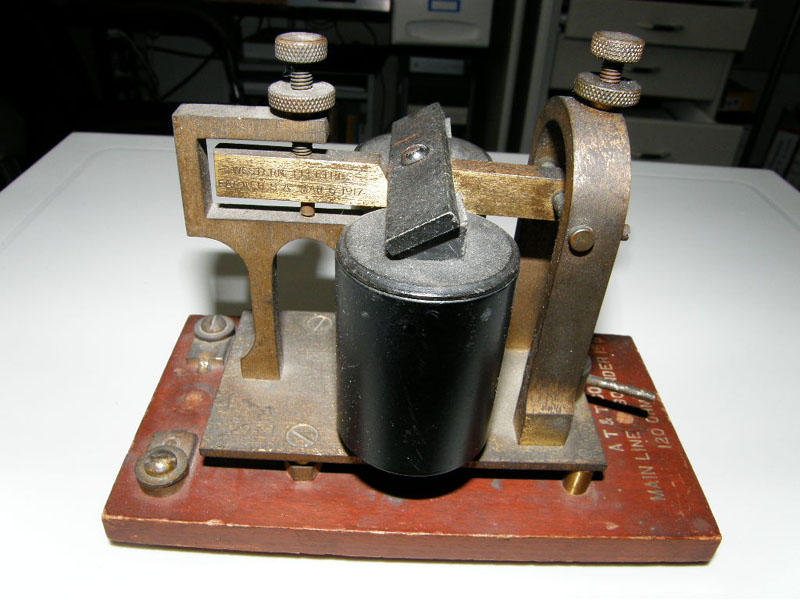 USA, Sounder, Western Electric 1917, AT & T MAIN LINE SOUNDER 120 Ohm.
VIDEO: GPO Sounder in Action

USA, Vibroplex Deluxe semi-automatic key, S.-N. 183xxx, jewel bearings, good condition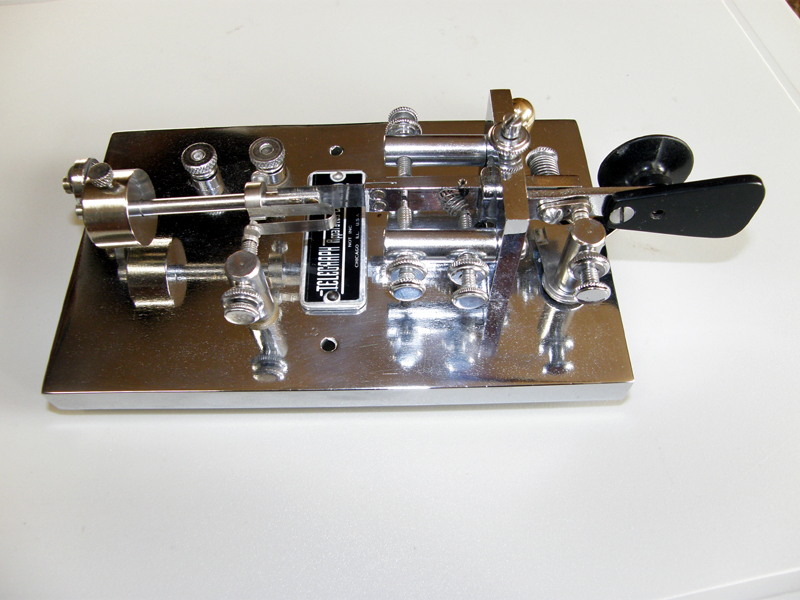 USA, TAC key, Telegraph Apparatus Co. Chicago Illinois, ca. 1937, Modell CP-810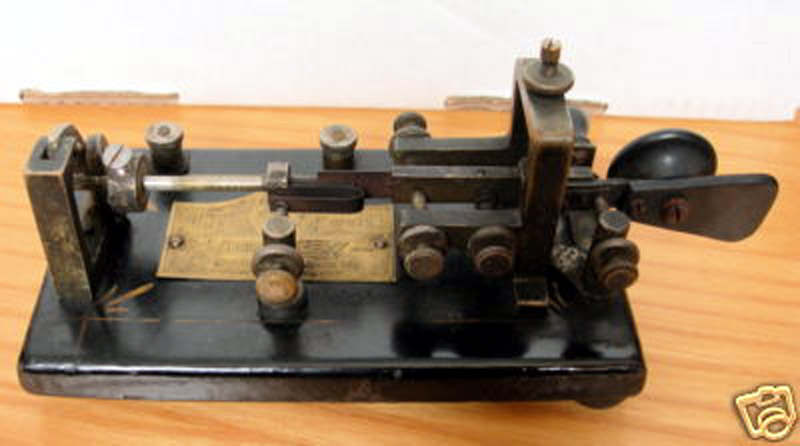 USA, Vibroplex Standard 1921, Serial-No 83xxx, bad and poor condition, as found,


and repaired with final finish. It looks like new again ...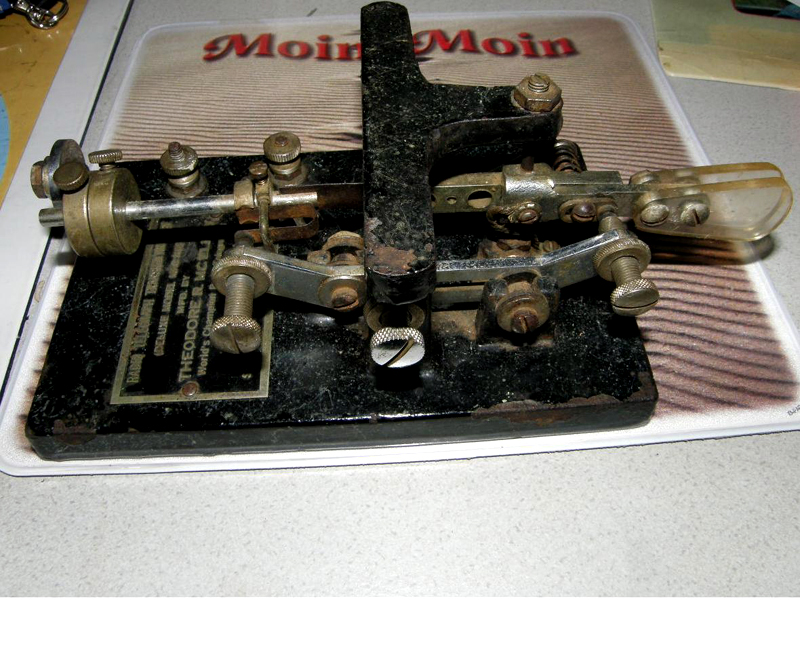 USA, McElroy MAC KEY Deluxe, serial number 0858, 1938, as found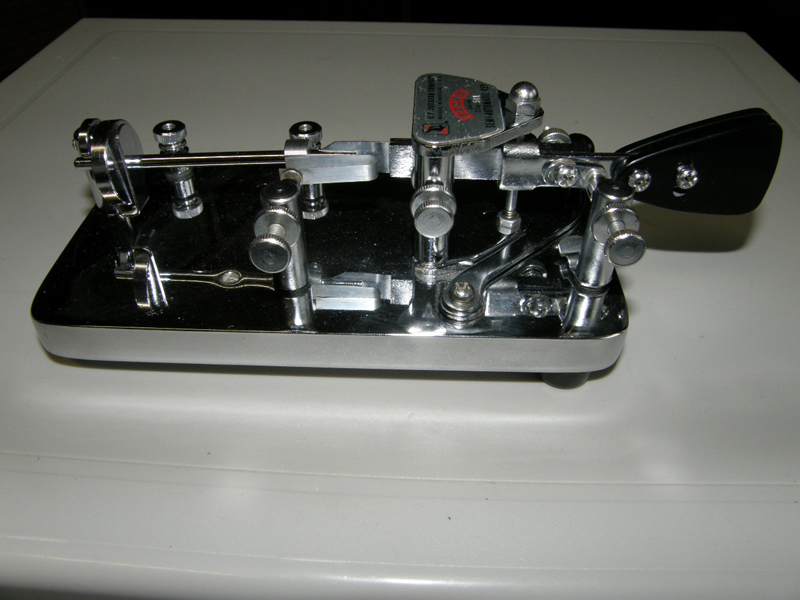 USA, E. F. JOHNSON, SPEED-X Bug, Cat.-No. 114-501, Deluxe, chrome plated base, nice bug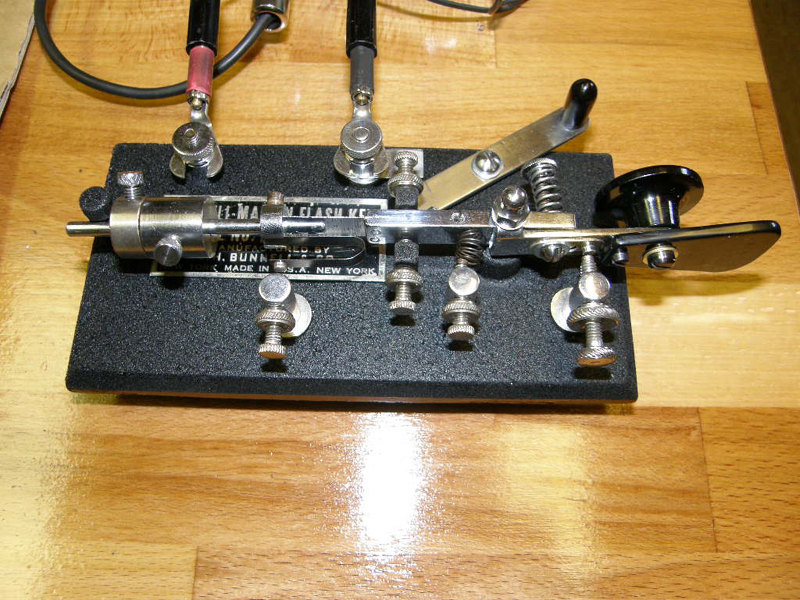 USA, Bunnel-Martin flash key, Typ 5-46, 1930/1940 ???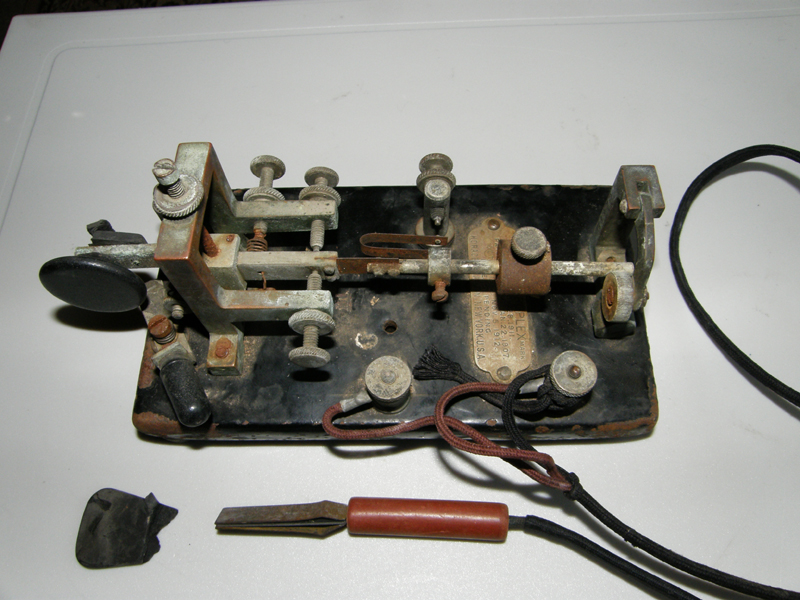 USA, Vibroplex semi-automatic Original, Serial number: 51170 from 1914, the label reads Horace G. Martin, THE VIBROPLEX trademark, incl. the original railroad wires. As found on EBAY from an old house in Tenneessee that was hit by a tornado many many years ago. A nice bug for repair and refinishing during wintertime, although the wintertime hasn't started yet the bug is almost ready. All parts got a new nickel coating, the base got a new finish and gold-trim and I made some new screws in my toolshop, I made a new arbor, a new dash-contact-plate with a new silver contact, a new paddle was made and a couple of new pins and rivets, too. All screws got a new blueing.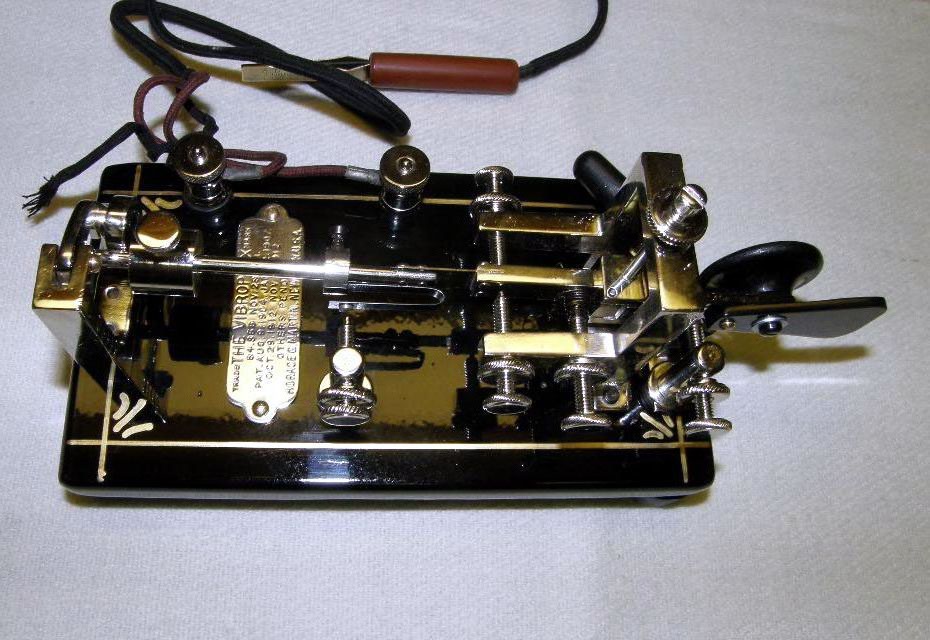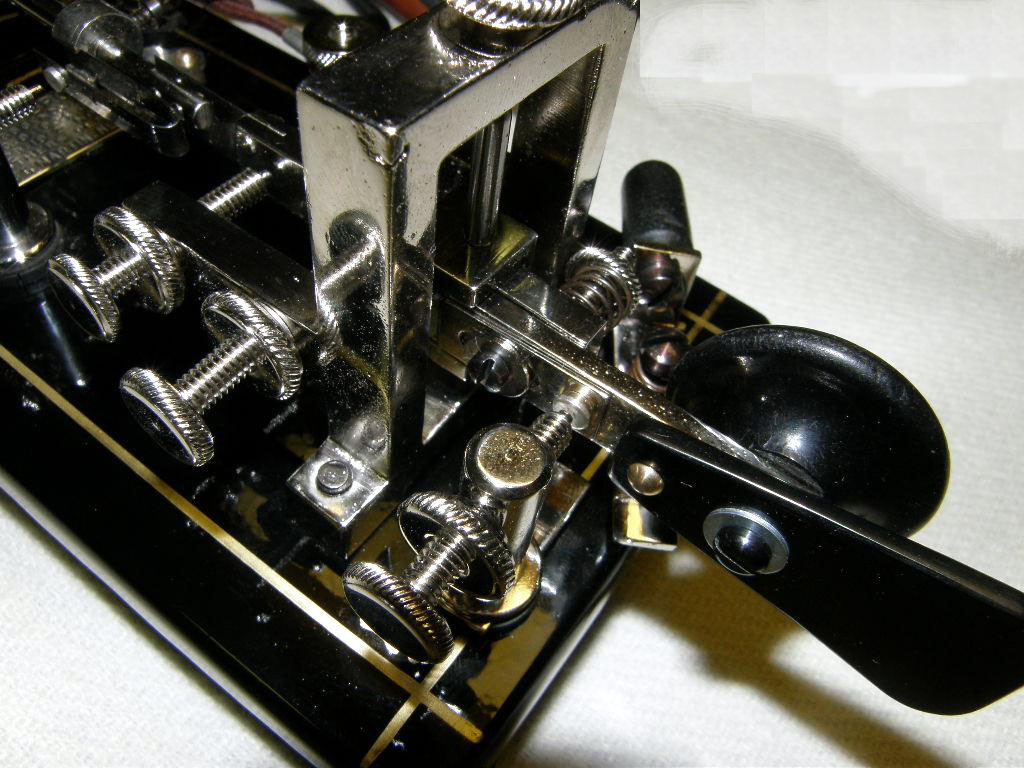 Picture shows some more details from paddle and dash-contact-plate, the keyer looks good now, nice shine and good feeling during operation
Some more pictures from my telegraph key museum are are available in the German section of my homepage, look for "telegraph key museum" in the middel of the sidebar, select country or keyword and have a look on my shiny collection ... vy 73 de DL4PY TOM